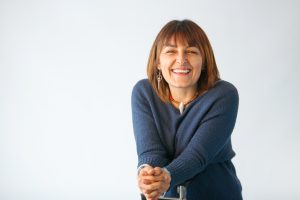 María VR (Vila Maria Rebolo) collaborates in literary platform ILLES.CAT his writings, Reviews and the human touch that this project requires. Law degree from the Faculty of A Coruña; MA in Human Rights by Carlos III University; DEA in Anthropology and Social Work. Enthusiastic and passionate, also writes poetry and stories.
Maria VR is defined as follows:
"I was born in a forest and live on an island. I have published poetry books "Rain water" (2017) y "Brave" (2018), and a book of Microrrelatos to laugh and dream (2018). I worked as a writer, translator, research and defense of human rights in national and international NGOs. I long for a world in peace and in which all people live their dreams of the soul".
Ha publicado, LeOigo format, three of his stories from his book broncos and women dancing among flowers. Microstories to laugh and dream, published in print by Caligrama, Penguin Random House.
ILLES.CAT
Literary Platform online