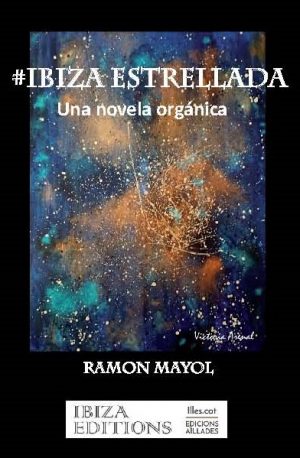 The first novel Ramon Mayol,, #IbizaEstrellada. A novel organic came true in February 2019. A critical metaphor as short and original novel where underlying background analysis of human behavior.
The presentation took place in Palma, on Sunday, 3 de marzo, a las 13:00 horas, s'Hort in the Garden of the King, framed in the acts of the Day of the Balearic Islands. It presents the act journalist and professor, Peter Estelrich.
It is a novel 167 pages where the narrative voice is a star:
I'm a star and my name Ibiza. Sometimes, to make me rage, I tell me I'm nothing but a sphere of gas in equilibrium between gravity and pressure, more or less dense and more or less hot, but I prefer to be called Ibiza.
The plot takes place in different locations: Madrid, Barcelona, Prague, Lanzarote ... also in Ibiza and tells the story, original and entertaining Fernando, Matilde, his first wife and current partner Luz. All, enveloped in an atmosphere which traps, where cats are also protagonists ... De background, Ibiza just, unavoidably, Starry.
The cover image has been made by the Madrid artist settled in Ibiza Victoria Arenal who has already collaborated with Mayol in other publishing projects, as FRAGILE fig and three ..., de TONI ROCA.
The novel part of the Narrative collection Anacrèptica what Ibiza editions It has launched. The presentation in Ibiza took place last April 2019 the library of Santa Eulalia, by the writer Lluís Ferrer Ferrer and contón with a large number of public.
Sold out the first edition, A second printed edition is now available as well as the book in digital version (.PDF, .MOBI, E-PUB) both in ILLES.CAT like in Amazon (para Kindle)
#IbizaEstrellada
ILLES.CAT
Literary Platform online.