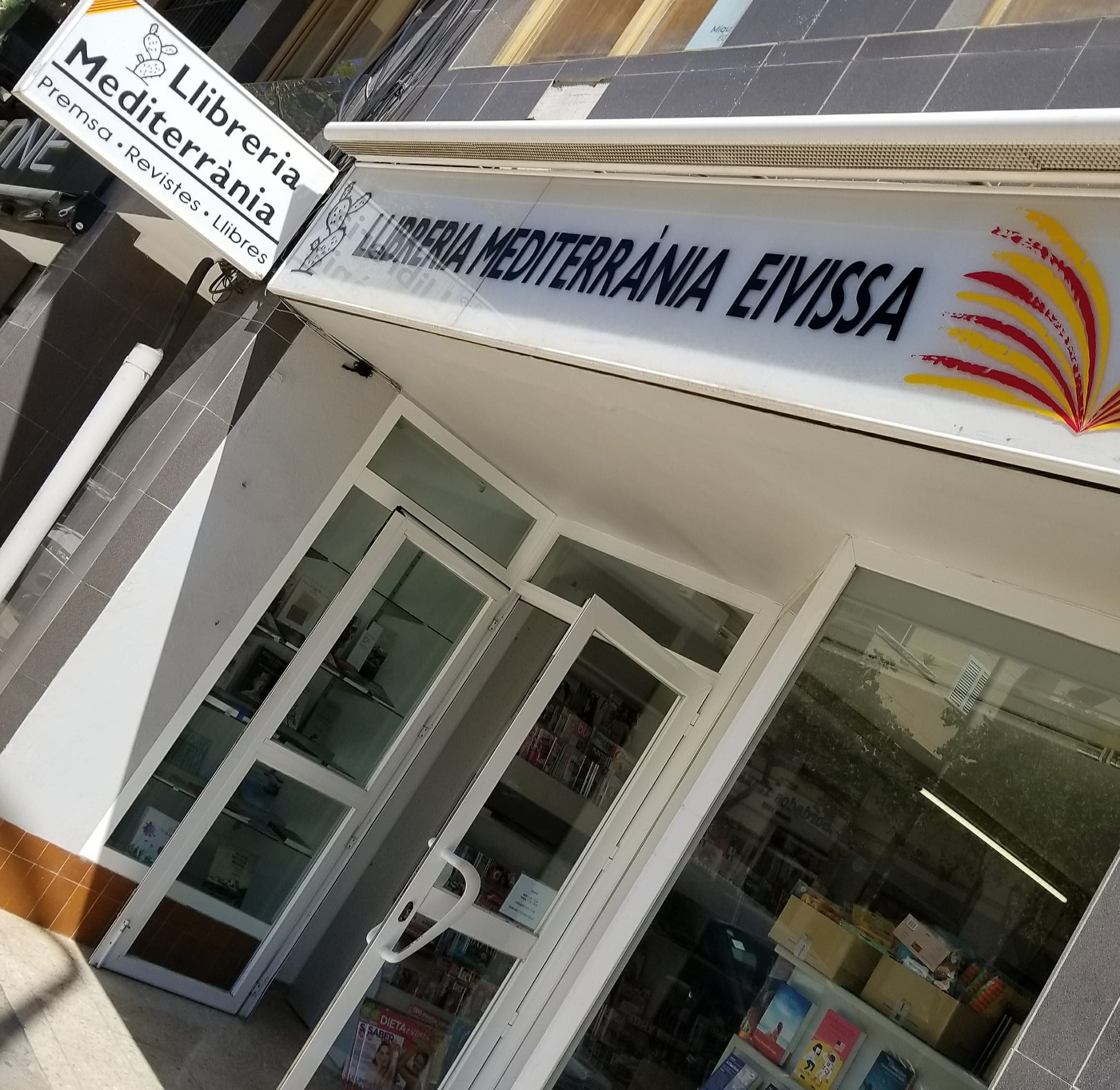 Mediterranean Bookstore. Ibiza
Vicent Marí is an affable boy who will welcome you with a smile at the Mediterrània bookstore in Ibiza. He carries on 5 years in charge of the business but the bookstore has been open since the mid-years 90. She was born as a sister of Editorial Mediterrània, editorial that strives to publicize the work of the Pitiusan writers and the culture and history of the islands.
As Vicent tells us, The Mediterranean Bookstore It has always been characterized as a point of sale for books in Catalan and specifically about those who speak of Ibiza, Formentera and Balearic Islands. They have also insisted on collaborating with the island's publishers, like Ibiza Editions the Balafia Postal.
During the spring of 2020 Vicent has not lost sight of his clients, writing down your demands and preparing the books for reopening after these months of inactivity.
Vicent believes that paper book continues to be as or more successful than the digital book. According to your opinion, the paper book has appreciated and is still being bought. If we add to this that Covid-19 does not like to read (as confirmed not to adhere to paper) We are celebrating.Vicent believes that the printed book will always have its space and its weight (literally) as evidenced by the fact that libraries remain open.
Our great bookseller had previously collaborated with the emeritus bookseller so the business is well known; he is happy in his temple of knowledge and wants to continue with the profession for many years. So be it, this is our two cents to support such commendable work.
Small in extension, colossal in literature
Finally, he tells us that it seems a lie that with how small the Pitiusas are, there are so many writers per square meter and so many local publications. They are small in size but large and productive on a literary level. Long live the Pitiusas Islands!!
DIRECCIÓN from the bookstore: Of. of Spain 70 downs 07800 Eivissa
Phone: 971 124 211
Thanks, health and strength in the canut!
ILLES.CAT
Literary Platform online