Description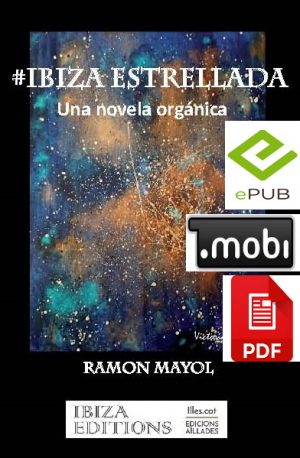 Ya está en formato digital #IbizaEstrellada. A novel organic, The first novel Ramon Mayol,. This is a critical metaphor as short and original novel where underlying background analysis of human behavior.
9. Narrative collection Anacrèptica
03,99 euros
The plot takes place in different locations: Madrid, Barcelona, Prague, Lanzarote ... also in Ibiza and tells the story, original and entertaining Fernando, Matilde, his first wife and current partner Luz. All, enveloped in an atmosphere which traps, where cats are also protagonists ... De background, Ibiza just, unavoidably, Starry.
The illustrations and the cover have been carried out by the Madrid artist Victoria Arenal who has already collaborated with Mayol in other publishing projects, as FRAGILE fig and three ..., de TONI ROCA.