Sale!
'The bombing of the battleship Deutschland' 4th edition
18,50€
Description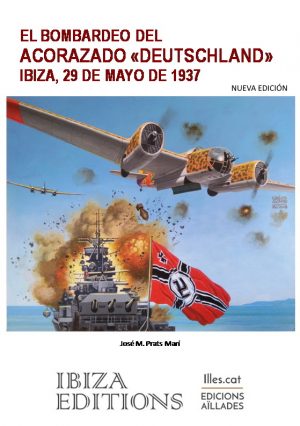 Third edition ofThe Battleship Bombardment Germany', from the Ibizan author José M. Prats Marí. It is a book that has been very well received and that narrates in detail the historical events that occurred in the port of Ibiza on the afternoon of 29 de mayo de 1937. As a result, Ibizan nine people were killed and 31 members of the crew of the German cruiser Germany. The new edition is prefaced by Felip Cirer.
The Battleship Bombardment Germany. Ibiza, 29 de mayo de 1937.
2 Barbaria
Author: José M. Prats Marí
3ª Edition, April 2021
119 pages
ISBN 978-84-120033-5-2
DL In 20-2021
biza Editions
Price: 18 €