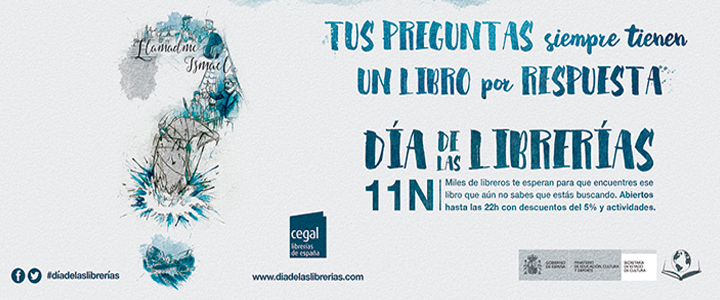 Day bookstores in Ibiza
On Friday, 11 November Day is celebrated bookstores, where these establishments are claimed as necessary as houses of culture and remind us that the best place to buy a book, definitely, a bookstore.
This sixth edition of the Day of the Book is presented under the slogan "Your questions always have a book for an answer".
In the Pitiusas have several establishments remind us that a book is a good acquisition soweth: Hyperbole bookstore; Vara de Rey library; Bookstore Mediterranean; Once upon a time ... library or Llibreria Verdera in Ibiza Town. Can Pascual bookstore tobacconist, in Jesus. Don Quixote MP3 library and bookstore in San Antonio Abad. Bookstore moon, in Santa Eulalia: Can jury Bookstore, in Sant Jordi de ses Salines. Can Marge tight bookshop, in San Rafael, Ibiza. San Jose library
Formentera, Alpe found the bookstore or library Tur Ferrer, in San Francisco s'Estany.
In all of them you can find, among many other titles, publicados them by the seal ibicenco Editions Isolated.
Literary Platform online