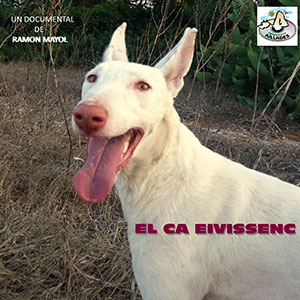 DVD OF THE DOCUMENTARY Ibizan hound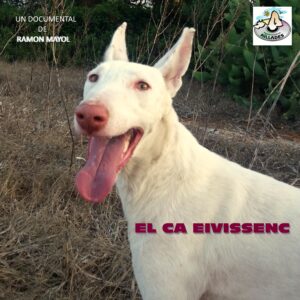 The audiovisual documentary The Ibizan hound, made with producer Eivisual and directed by Ramon Mayol, It is already available in DVD format.
Produccions Aïllades offers, in cultural Platform Illes.cat, el DVD, de 22 minutes and in original version with subtitles in Catalan Castilian.
The Ibizan hound It premiered at the Yacht Club of Ibiza during the month of December 2017 and is the fifth work in documentary format Mayol, after: Els Paisatges de Joan Castelló; Entre Illes (historical and architectural heritage of Ibiza and Formentera); living water! (vol. 1). Vendes, pous i fonts de Sant Carles de Peralta y Aïllades? Dones que fan visible dones.
This work explores the figure ibicenco podenco, an ancient race that came to Ibiza by the Phoenicians or the Carthaginians, coming, by all indications of Ancient Egypt. This breed of dog is highly valued worldwide and documentary shows us different aspects: as exemplary hunting, company, suitable for rescue operations ...
both hunters, as breeders or experts from different places all the Balearic Islands or some parts of the peninsula give their opinion or expose what are the main features of ca eivissenc.
El DVD It can be purchased through the cultural platform at a price Illes.cat 10 euros.
ILLES.CAT
cultural platform on line.