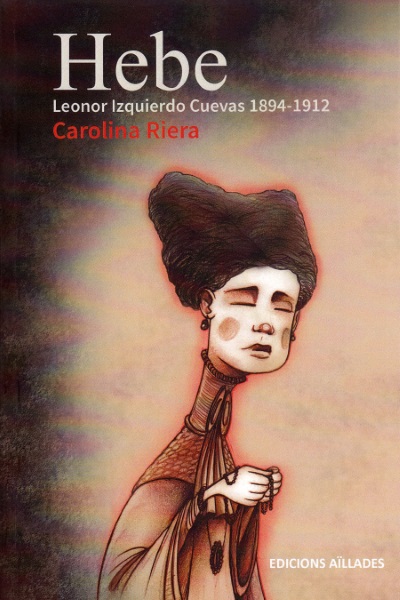 Hebe comes in Ibiza
Hebe, the story of Leonor Izquierdo caves (1894-1912), esposa del poeta Antonio Machado, It presented in Ibiza Thursday, 19 November at 20:30 Hyperbole hours in District, Ibiza.
The event will be Professor Amparo Hurtado; the author, Carolina Riera and editor, Ramon Mayol,,es,Palma,,en,It is cultural and passionate promoter of books,,es,Founder of the group of musicians from Ibiza and Formentera,,es,lizard Rock,,ca,with promoting contests,,es,festivals,,es,music awards and many other activities to promote music in the islands,,es,Member of Cor Ciutat d'Eivissa and the group of Rock in Catalan,,es,Stock Rock,,es,with whom he recorded an album,,es,Pussy de pic,,it,blue,,de,Discmedi,,ca,It is finalizing a solo project,,es,Mon,,en,with which it will release first CD,,es.
CAROLINA RIERA, literature teacher, He initiated an investigation into Leonor Izquierdo Cuevas year 2007. The result is in Hebe, su primera novela. This is the volume number 6 Anacrèptica Narrative Collection of the seal ibicenco Editions Isolated.
A stubborn search for any indication on income and hospital stay Leonor Izquierdo caves in Maison Municipale de Santé (Paris, 1911), leads to a fellow, Agnès Casas trace nurse Cécile Berthe Barré, who served at the facility during the period of detention of Leonor ...