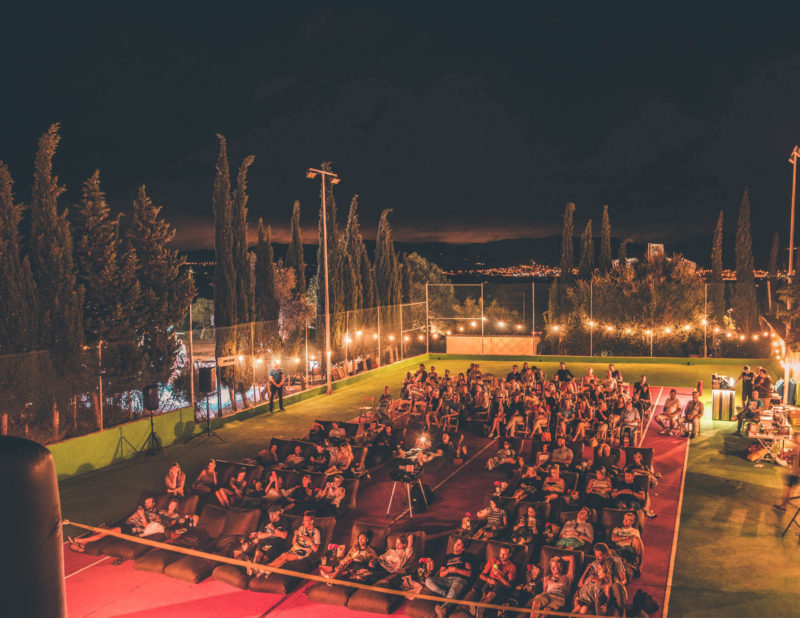 PIKES IBIZA LITERARY FESTIVAL 2019
After the success of the first edition, se ha anunciado que el icónico PIKES IBIZA LITERARY FESTIVAL vuelve este año durante tres días para celebrar un gran mix de la literatura, Music, film and food 10 Al 12 September this 2019.
La celebración se dará lugar en una pista de tenis decorada como un cuento de hadas con sus luces de neón rosa, a modo de plaza Mayor, donde se han preparado una serie de actividades para sumergirse en mesas redondas, entrevistas, Creative writing, lectura de poemas y proyecciones de exclusivas películas en compañía de los autores invitados.
En el elenco de invitados se encuentran los aclamados autores como el galardonado Irvine Welsh, y Linda Quinn durante el primer y segundo día del Festival, los cuales estarán dedicados a la mejor escritura y música británica. La cita incluirá una especial entrevista con el front-man de The Libertines.
Además, se realizará la proyección del adelanto de un nuevo documental, El Sky Arts Documentary con The Who; la proyección en el 40º aniversario de la icónica película Británica de 1979, "Quadrophenia", acompañada de una sesión de preguntas y respuestas por aparte de los miembros originales de la película.
Para el último día del Festival, novelty, se dedicará el día para el cine y la literatura española. Presentado por Cristina Amanda Tur, se esperan entrevistas y paneles con nuevos autores españoles e ibicencos, todo culminando con la proyección del nuevo documental "De Donde nonse Vuelve", un largometraje sobre el galardonado fotógrafo español, Alberto Garcia-Alix.
No te pierdas la cita literaria más esperada, ya seas escritor, escritor frustrado, aficionado o simplemente aprecies la literatura.
By Michelle Torres
ILLES.CAT
Literary Platform online