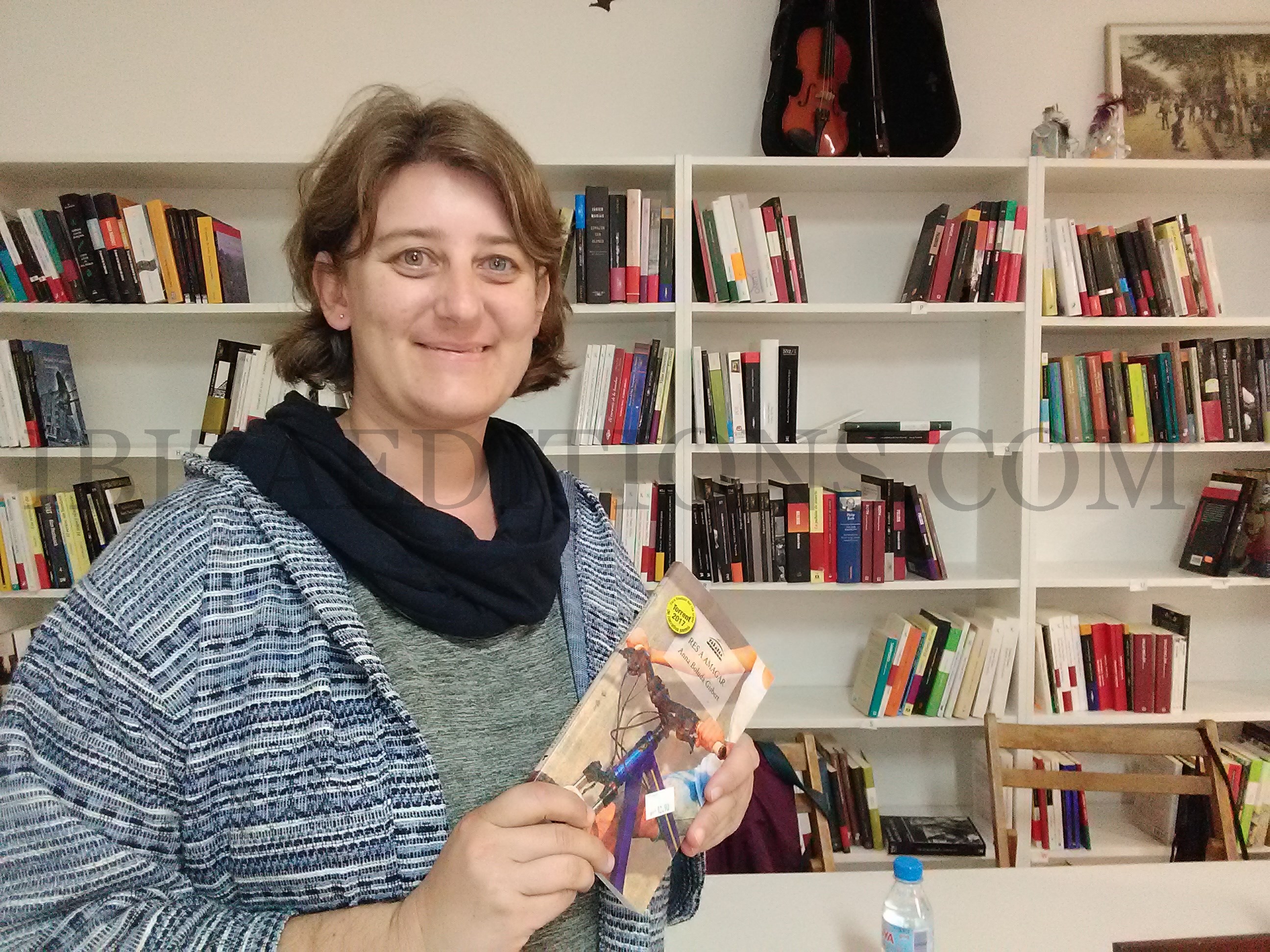 FIRST NOVEL IN CATALAN YOUTH DIVERSITY ON FAMILY
el miércoles, 9 de mayo de 2018, a las 20:00 he presented "Res to Amagar" ("Nothing to hide"), in the bookstore Cultural Sa, the first young adult novel in Catalan directly addresses the issue of family diversity, the rights of LGBT people and bullying. Even without the current popularity of Laura Pausini, Anna Boluda's work has been finalist narrative youth Ciutat de Torrent 2017 he has served for publication in Tabarca publishing.
Novela juvenil
Ibiza Editions ha estado en primera fila para traeros esta novedad, que ya está en proceso de traducción al castellano por la propia autora. Anna nos contó que en la redacción intentó utilizar un lenguaje sencillo y capítulos cortos para que sea más atrayente para el público adolescente. La protagonista de la novela es Gina que tiene 14 years, ganas de hacer amistades en el instituto nuevo y dos madres. En paralelo se narra la historia de una de las madres lesbianas que iba al mismo instituto hace 30 años haciendo así un recorrido a través de los cambios positivos producidos en torno a la homosexualidad durante las tres últimas décadas.
Anna Boluda es periodista, realizadora de documentales y escritora en su tiempo libre. Decidió crear este libro, entre otras razones, porque le hubiera gustado leerlo cuando ella estaba en el instituto, y también porque por su experiencia laboral ha conocido a muchos profesores que se quejaban de no poseer suficiente material escrito y atractivo para trabajarlo en clase.
El ambiente de la presentación fue relajado y la conversación fluyó entre los asistentes tras escuchar las palabras de esta escritora que pretende aportar su granito de arena por una sociedad más respetuosa y que nos recordó que "la literatura abre los ojos a otras realidades".
María VR
Ibiza editions
ILLES.CAT
Literary Platform online