lion:
NUEVA PLATAFORMA DE DESCARGAS DE AUDIOS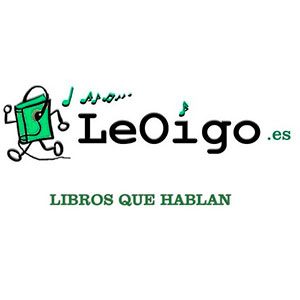 Ibizan publishing EDICIONS AÏLLADES fue pionera en la puesta en marcha de formatos digitales en nuestras islas a través de la puesta en marcha en abril de 2012 de la Plataforma literaria ILLES.cat. Now, lanza una plataforma de descargas de audios, perfect for listening from devices like mobile phone.
Es bien conocido que el catálogo de aplicaciones en el mercado se ha ampliado enormemente en los últimos meses y presenta propuestas para todo tipo de perfiles y las plataformas de 'streaming' se coronan en el primer lugar en el ranquin, aunque la gran mayoría son de música. No existe ninguna aplicación que permita escuchar relatos, Poetry… de autoras y autores de nuestras islas.
LeOigo.es es un nuevo portal de descargas donde la producción balear es prioritaria (tanto en catalán como en castellano) pensado para usarse desde el teléfono móvil, perfecto también para personas con algún tipo de minusvalía visual.
Thus, este sello ibicenco ya ofrece sus libros en cuatro formatos: Print edition; digital edition (tanto en e-pub, as in e-book or pdf); audiolibro (en CD) y ahora también en 'streaming' con lion. Una tendencia de moda que hace posible escuchar relatos, cuentos o música de autoras y autores de nuestras Islas desde cualquier dispositivo). La novedad frente a otras propuestas similares radica en la apuesta clara por creadores de las Islas, con un contenido mucho más cercano.
En las Islas Baleares se está sufriendo en los últimos meses, the closure of many small local bookstores and publishers have no choice but to adapt to new trends and offer attractive readings through new technologies.
Without leaving the printed edition, Ibiza editions apuesta por innovar y ofrecer a precios muy asequibles (algunos incluso de forma gratuita) propuestas como: rare Rain, de CARLES FABREGAT; THE YEAR IN PRINTS, de Marià Villangómez; Out of time, A nonfiction story, de Ben Clark, entre otros.
Incluso algunos títulos inéditos como: What does a girl like you doing in a place like this? de Julio Herranz; Castaway bottle of Ibiza and Formentera, de Carlos Garrido; algunos poemas de The spirit of slumber, de Maria Teresa Ferrer; Tell me QUEEN, de Lluís Ferrer Ferrer; or language of waves, de Ramon Mayol,,es,Palma,,en,It is cultural and passionate promoter of books,,es,Founder of the group of musicians from Ibiza and Formentera,,es,lizard Rock,,ca,with promoting contests,,es,festivals,,es,music awards and many other activities to promote music in the islands,,es,Member of Cor Ciutat d'Eivissa and the group of Rock in Catalan,,es,Stock Rock,,es,with whom he recorded an album,,es,Pussy de pic,,it,blue,,de,Discmedi,,ca,It is finalizing a solo project,,es,Mon,,en,with which it will release first CD,,es, creator of literary platform that hosts illes.cat, moment, lion.
La música també tiene cabida en el formato lion. For example, la suite en tres tiempos Fantasía española, de Miguel San Miguel, It can be downloaded completely free of charge.
La intención es añadir nuevos títulos de forma progresiva así como adaptar el proyecto a una aplicación móvil (app) iOS i Android capaz de enlazar a la página web de descarga de audios.
LeOigo.es
TALKING BOOKS