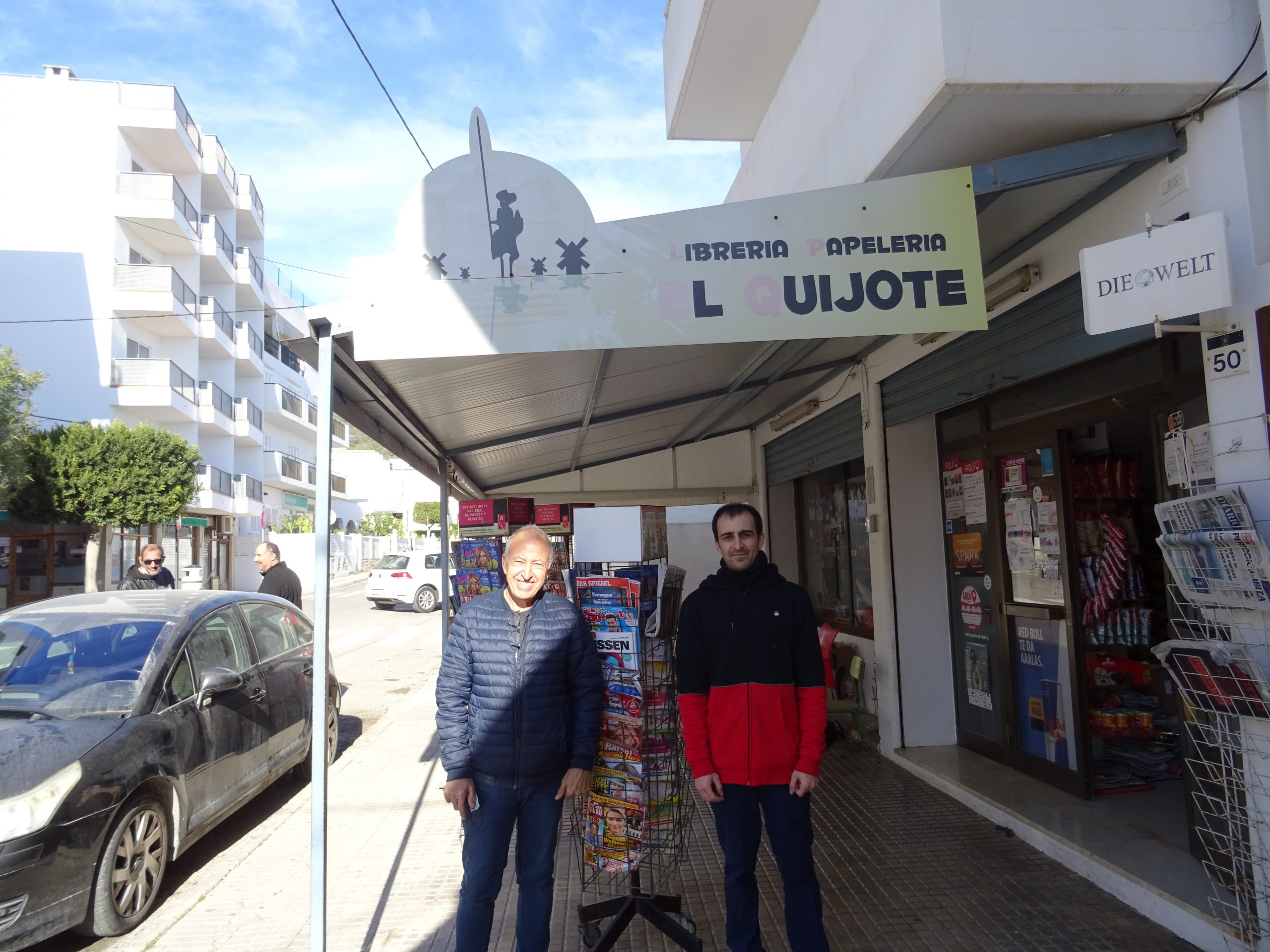 GENERATIONAL RELEASE IN THE EL QUIXOTE BOOKSTORE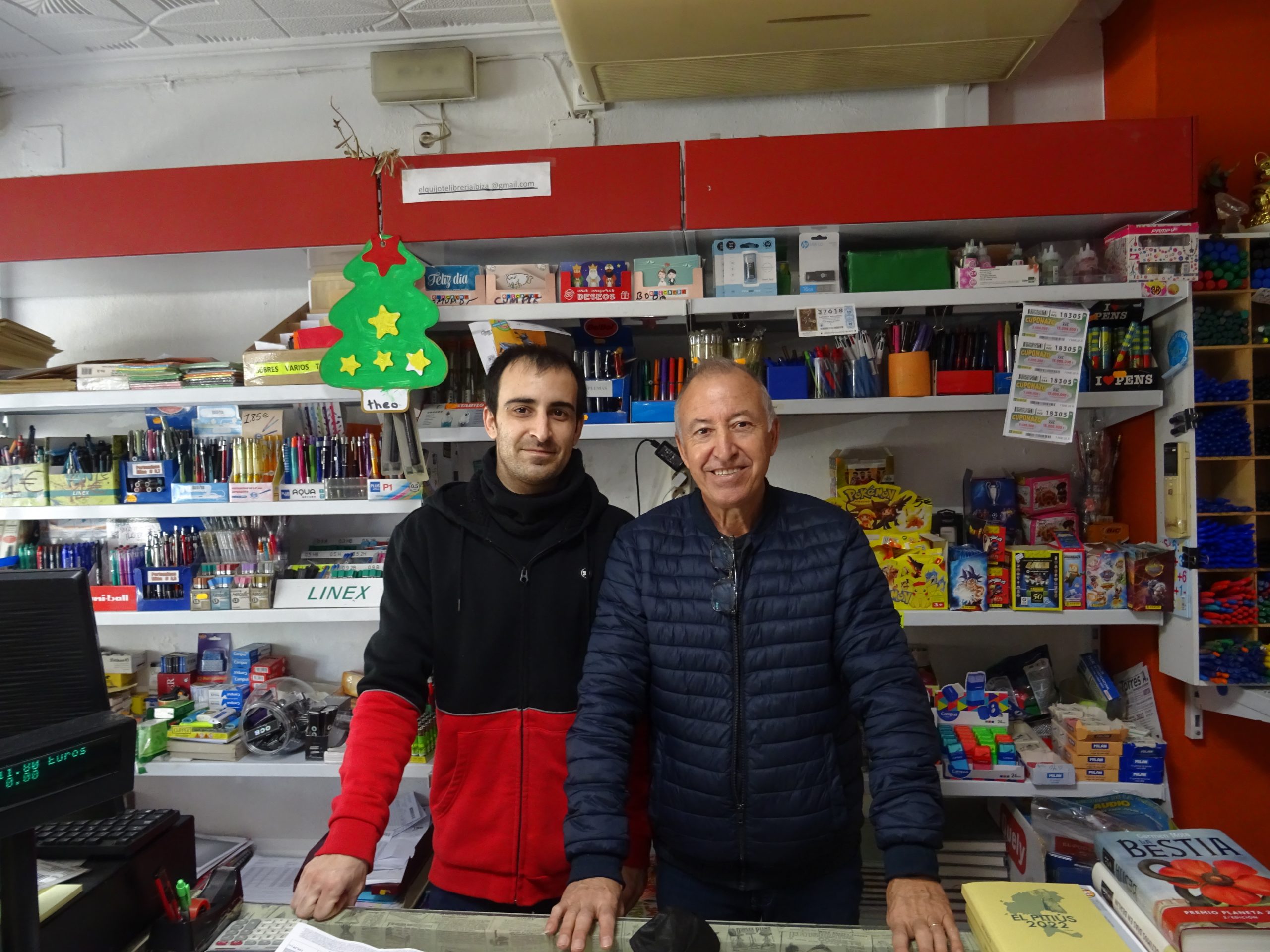 Jesús Navarro began selling newspapers in Sant Antoni as a means of earning a living when he was 14 years. To their 60 springs, after having discovered that his vocation was next to the written letter and having opened the Don Quixote bookstore, He has decided that it is time for his son Alex to take over the family business. From the Ibiza Editions publishing house we have traveled to the establishment to commemorate the trajectory of this reference business in the town.
El veterano librero rememoró sus inicios en el quiosco del puerto de Sant Antoni y la fundación de su tienda propia, The Quijote, en la calle Estrella en el año 1986. Gracias a su adquirida independencia, pudo explorar su gusto por la literatura y decidió conceder un espacio a este género como alternativa a los periódicos y revistas. Nueve años después, él y su mujer trasladarían la librería a su actual emplazamiento en la calle Ramón y Cajal.
Ampliamente reconocido por sus apuestas por el sector editorial ibicenco, el establecimiento cuenta con muchos ejemplares de autores locales. De entre ellos, Navarro asegura que los más buscados son los de fotografías de la isla y que los turistas tienen mucho que ver con ello. Por lo que respecta a la literatura, los autores que más éxito han tenido a lo largo de los años son Arturo Pérez-Reverte, Julia Navarro, Almudena Grandes y Ken Follett.
By last, los libreros se muestran optimistas con respecto al futuro de la literatura y afirmaron que ha habido un repunte de entre un 10 y un 15% en sus ventas. Aunque reconocen que Sant Antoni no lee tanto como les gustaría, señalan que los confinamientos hicieron que muchas personas se acercasen a los libros y que esta tendencia se ha mantenido hasta el momento.
his unwavering faith in God and the numerous trips that brought him into contact with diverse cultures and to settle in Santa Eulària
ILLES.CAT
Online literary platform