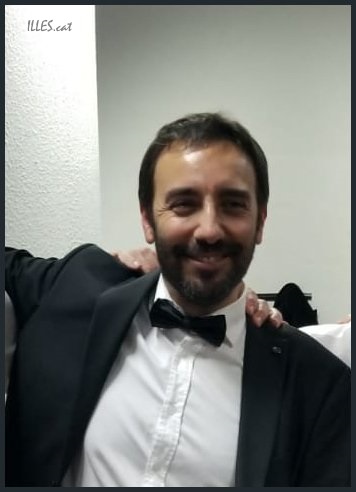 BLACK IBIZA, JESUS ​​BALLESTEROS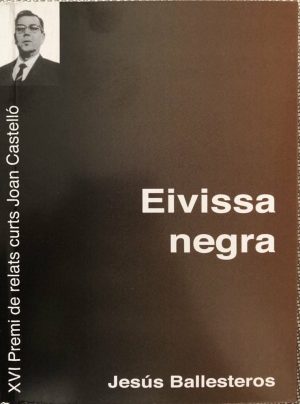 It has presented the edition of the winning work of the XVI edition of short stories Prize Joan Castelló, that Promueve le Consell Insular d'Eivissa. The winning work of this edition was' black Eivissa' Jesus Ballesteros (Eivissa, 1979).
Esta trabajo fue elegido por un jurado presidido por el escritor y ganador de este certamen Joan Cardona Torres 'Joan des Pou', y ha contado como vocales con el escritor Bartomeu Ribes y por otros ganadores de este mismo premio, como Joan Manuel Matoses y Joan Amorós. El jurado ha señalado la obra ganadora, "Eivissa negra', destaca por "la riqueza de la prosa, la potencia metafórica, que es una recopilación poética e incisiva a la vez".
Jesús Ballesteros, estudió magisterio en la UIB y compagina la docencia con la escritura y la dirección teatral. en 2004 recibió una mención especial en el certamen Art Jove del Govern Balear por el poemario Aborigen dels records y ha publicado la recopilación de narraciones Biografies no autoritzades en Edicions Obliqües. Ha ganado en dos ocasiones el Certamen narrativa breve de la Fundación Julian Vilás Ferrer y la editorial Ibiza Editions: El penjoll (2017) y You can not always get what you want (2016). Este último relato tiene disponible el Podcats en LeOigo.es
Sus dos relatos ganadores están incluidos en el libro publicado por Ibiza Editions, Stories Ibiza (Volumen número 8 Anacrèptica collection of Narrative)
Como autor de teatro, en 2007 estrena Una gallina llamada Camila. Ha realizado también numeroso proyectos junto a directores musicales com Miguel San Miguel o Lourdes Roig.
ILLES.CAT
Literary Platform online