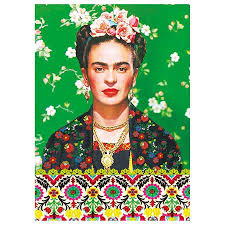 GREAT WOMEN: FRIDA KAHLO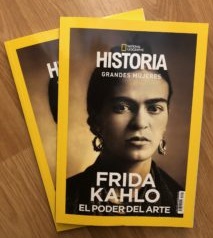 FRIDA KAHLO. The power of art, It is written by the Ibizan Rebecca Beltran and published by RBA collection 'Great Women' publisher National Geographic which includes the full text of the book and photographs that includes the original work biography, Available at newsstands and bookstores throughout June.
National Geographic publishing this magazine has decided to launch a monograph on the Mexican painter because of the great success obtained the book, one of the best sellers of already published in the collection 'Great Women', both in Spain and in Italy, where it went on sale last April under the label RBA.
Magdalena Carmen Frieda Kahlo and Calderón was born in July 1907 Coyoacan, an orderly suburb of Mexico City. Until the day that Frida (suppressed the "e" en 1922) she was hit by a tram at the age of 18 years, the upper middle class world showed no indication of what his future: which would become the most famous painter of Mexico, a sexy megastar international art and pop icon baffling that would create masterpieces that would be presented in major museums around the world.
When Frida Kahlo died in 1954 at the age of 47 years, It was known primarily as exotic little wife of Diego Rivera. The rise of feminism in the late early 1970 He brought the question "Oye, Where are all artists? Where are all women of color? "And the answer was the rediscovery of Frida Kahlo.
ILLES.CAT
Literary Platform online