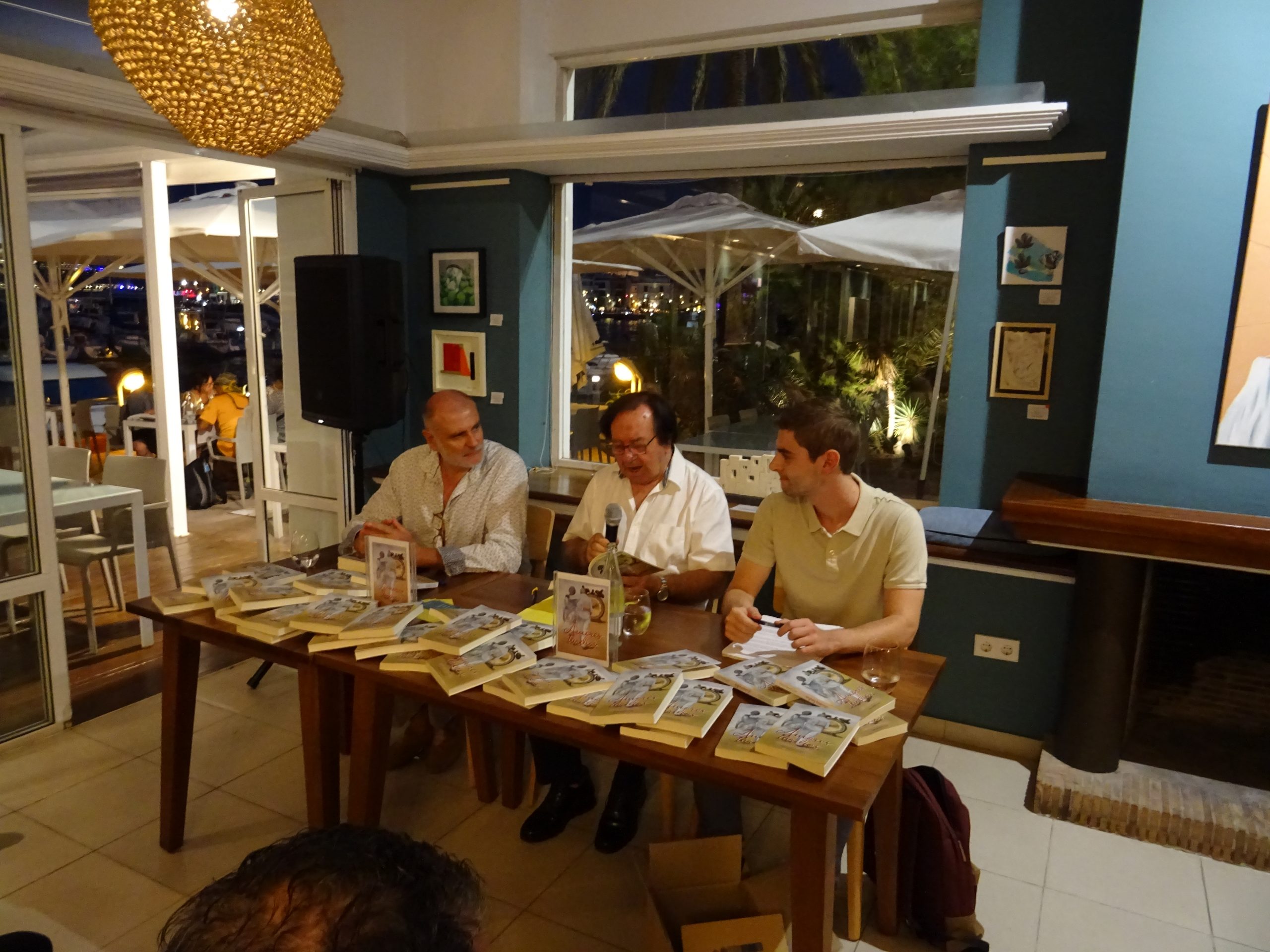 THE PRESENTATION OF 'LATE LOVES'
The author from Cáceres José V. Serradilla Muñoz dio a conocer su nueva novela 'late love' last Wednesday at an event held at the Club Náutico de Ibiza. According to the writer and journalist, this intergenerational work uses a love story between two elderly people to protest against the disrespectful social attitude towards this group. Likewise, Serradilla announced that the book was dedicated to both the elderly and the victims of the pandemic.
next to the writer, the editor Ramon Mayol spoke during the event to highlight the author's relationship with the island. Thus, recordó las obras 'Memorias de Ibiza, la prodigiosa década de los 80' y 'Villain, the madman of the port, asesino by Jean Jaurès', que fue publicada por Ibiza Editions.
También intervino el periodista Miguel González, quien colabora habitualmente con la editorial. Durante su discurso felicitó a Serradilla por la inmensa labor social que realiza para la conservación de la cultura en la comarca de La Vera, donde el autor reside.
Entre los asistentes al evento estuvieron el concejal de cultura del Ayuntamiento de Ibiza, Pep Tur; la subdirectora del Diario de Ibiza, Rita Vallès, el director de la Enciclopèdia d'Eivissa i Formentera, Felip Cirer y los escritores José María Prats Marí, Toni Roca y Rafael Giménez Perry. Estos dos últimos autores protagonizarán dos de nuestras próximas producciones, 'Clitoris. The fragile fig IV. Conclusions' e 'Isla negra', respectively. de hecho, Roca lanzará su libro el próximo miércoles en la Biblioteca de Can Ventosa.
Finally, tanto Mayol como Serradilla denunciaron la situación que padece la directiva del Club Náutico de Ibiza, que lucha para mantener la concesión de sus instalaciones. En esta línea, el director de la entidad, Vicent Canals, destacó la importante actividad cultural que la gerencia actual promociona y de la que la presentación de 'Amores tardíos' forma parte.
Por Toni Pons
ILLES.CAT
Online literary platform