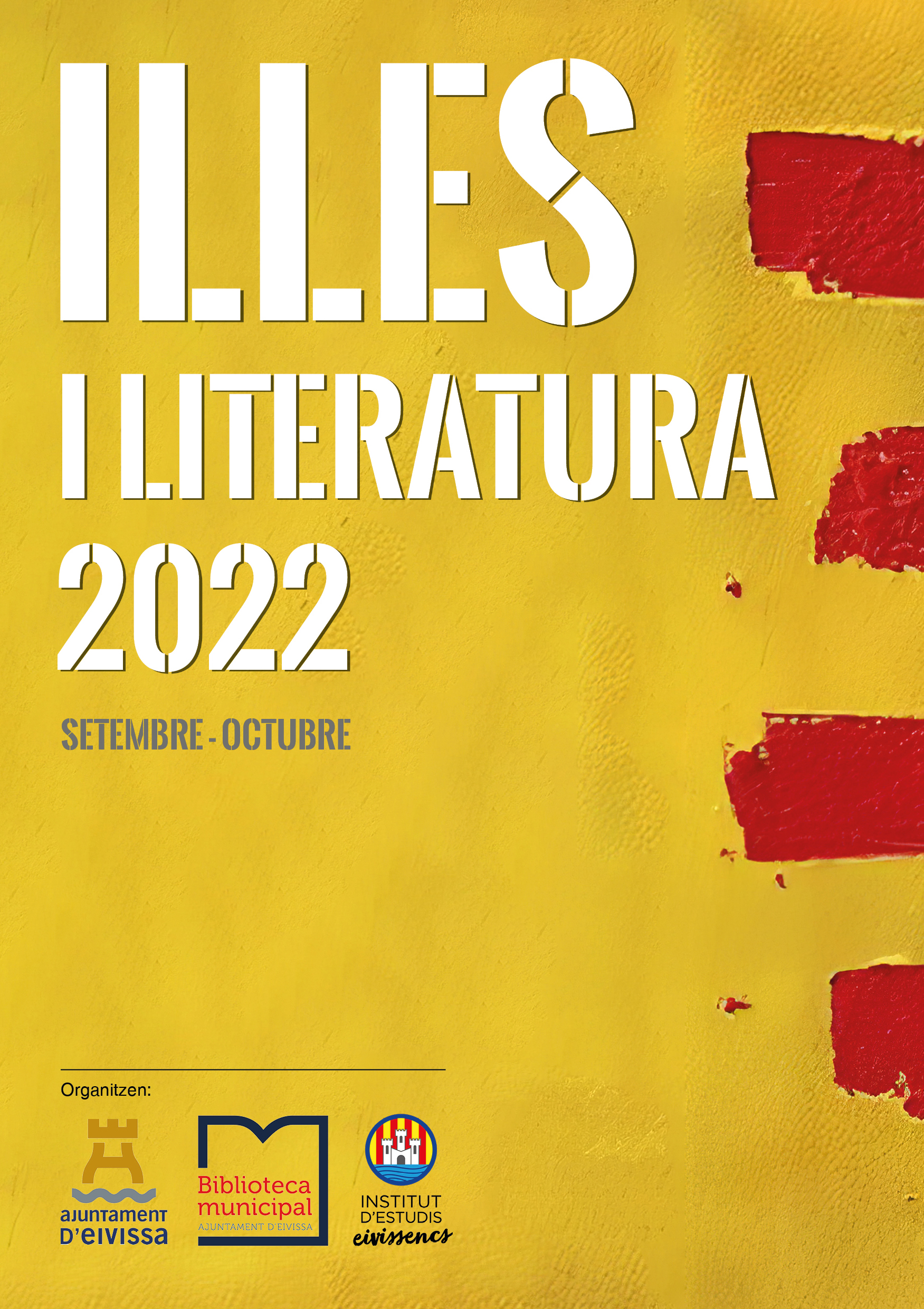 'CLITORIS' IT IS PART OF THE ILLES I LITERATURE CYCLE
El Ayuntamiento de Ibiza anunció hace unos días que la presentación del libro de Toni Roca 'Clitoris. The fragile fig IV. Conclusions' is included in the programming of the Illes iliteratura cycle. This set of activities is organized with the collaboration of the same consistory, the Municipal Library of Ibiza and the Institute of Ibizan Studies (IEE) and develops between 24 of September and the 27 October.
The launch event for the new publication by Edicions Aïllades will take place on Wednesday 28 September at 20.15 horas en la sala Marià Villangómez de la Biblioteca Municipal de Ibiza. La filóloga Marga Torres Planells será la encargada de dinamizar el evento y está previsto que intervengan el editor Ramon Mayol y el mismo Toni Roca.
Bernat Joan, otro autor relacionado con la editorial, también participará en el ciclo Illes i literatura. This time, el escritor moderará la mesa redonda 'Joan Fuster llegit des del segle XXI. Dues generacions'. Los participantes en la exposición que se celebrará en el IEE el 27 October at 20.15 horas serán el profesor Isidre Crespo y el periodista del Diario de Ibiza David Ventura.
Las conmemoraciones del centenario del nacimiento del autor valenciano Joan Fuster tendrán un gran peso en la programación. El 27 September at 20.15 horas el IEE acogerá la conferencia 'Joan Fuster i el multilingüisme', impartida por el filólogo, sociolingüista y escritor Vicent Pitarch. Otra ponencia acerca del tema será la que desarrollarán las escritoras Gemma Pasqual y Núria Cadenes, 'Nosaltres les fusterianes', que empezará el 25 October at 20.15 horas en la sala Marià Villangómez de la Biblioteca Municipal de Ibiza.
Then, reproducimos el calendario completo de Illes i literatura.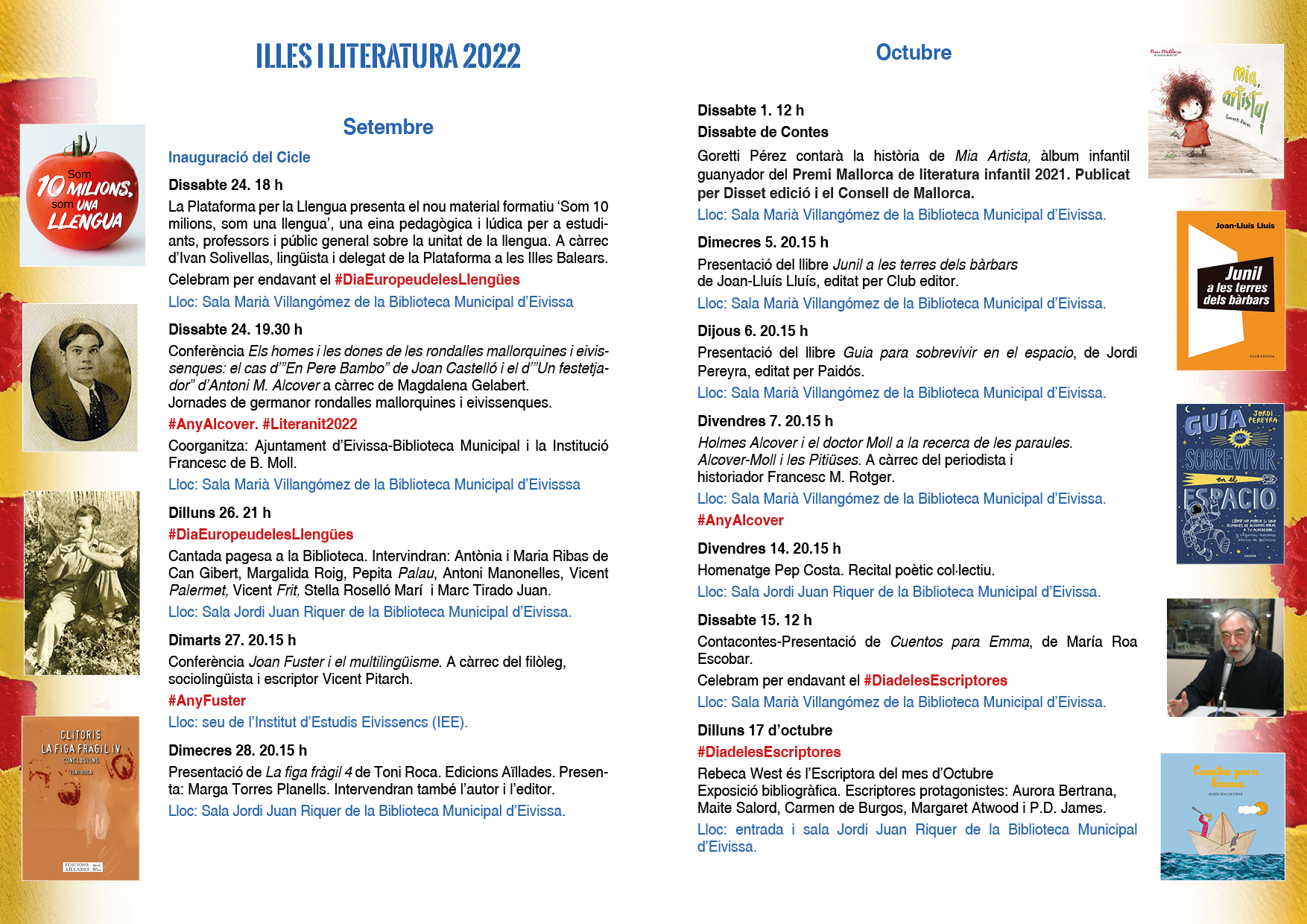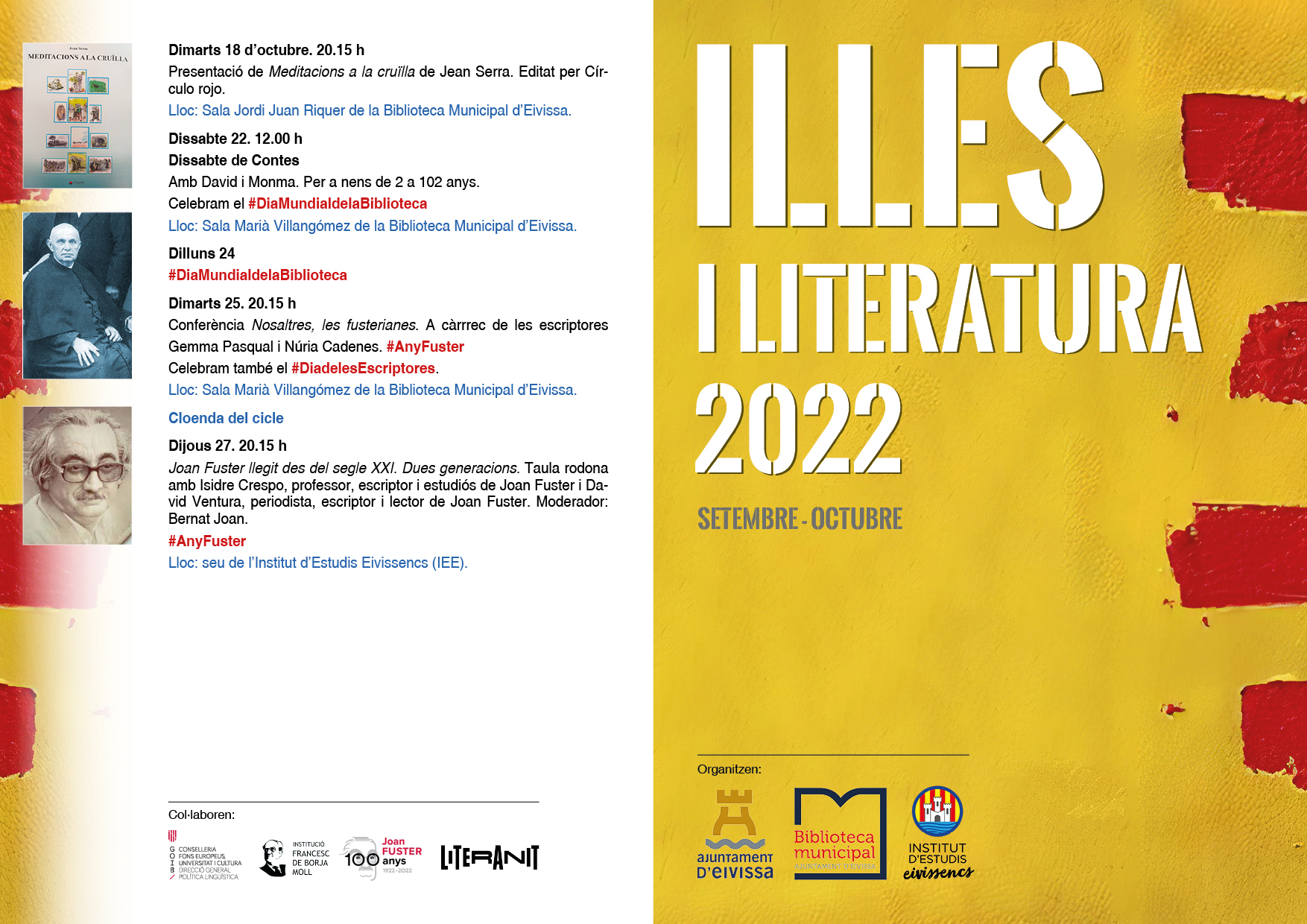 his unwavering faith in God and the numerous trips that brought him into contact with diverse cultures and to settle in Santa Eulària
ILLES.CAT
Online literary platform