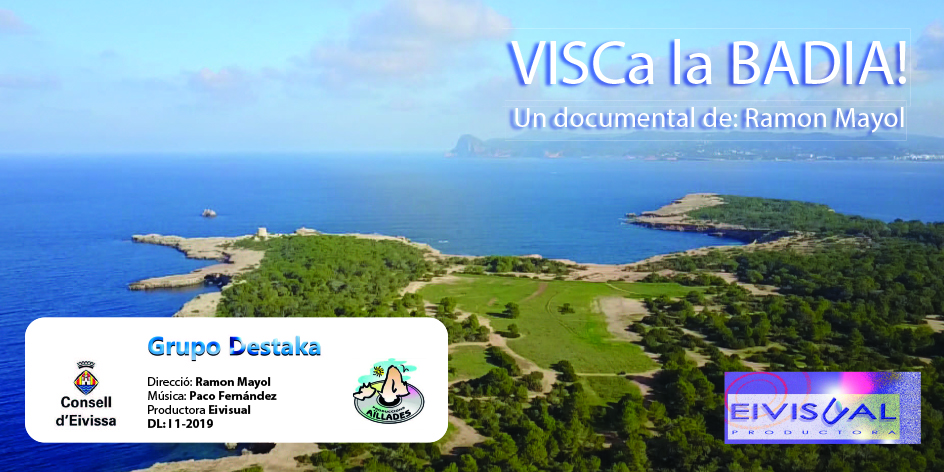 Viva BAY! Is this the OSCAR FOR BEST DOCUMENTARY?
el jueves, 2 of May, It was presented at the Nautical Club of Sant Antoni (Ibiza), with great success of hearing, The audiovisual documentary Viva BAY!
The documentary Viva BAY!, ha sido producido por Eivisual and directed by Ramon Mayol,,es,Palma,,en,It is cultural and passionate promoter of books,,es,Founder of the group of musicians from Ibiza and Formentera,,es,lizard Rock,,ca,with promoting contests,,es,festivals,,es,music awards and many other activities to promote music in the islands,,es,Member of Cor Ciutat d'Eivissa and the group of Rock in Catalan,,es,Stock Rock,,es,with whom he recorded an album,,es,Pussy de pic,,it,blue,,de,Discmedi,,ca,It is finalizing a solo project,,es,Mon,,en,with which it will release first CD,,es. During 25 minute offers several views of this enclave situated west of the island of Ibiza, through different actors related Bay Portmany. If you live in the area, You can not miss it (Download on this page).
La banda sonora es de Paco Fernández. Puede verse un trocito del vídeo en el siguiente enlace:
… En esta parte, el hotelero Vicent Marí Prats nos comenta cómo era la bahía cuando él abrió el hotel en mayo de 1969. Este año coincide con el primer boom turístico en la isla.
Eivisual y VISCa la BADIA

!
Realmente es de admirar el trabajo de Eivisual, una productora que se encargan de recoger la historia y tradiciones de Ibiza y Formentera. Sin estos trabajos, algunos testimonios tan valiosos como éste caerían en el olvido y ya sabéis lo importante que es conocer de dónde venimos… ¿Y si algún día Ramon Mayol y Eivisual ganasen el Oscar al mejor documental? La vida está llena de misterios, sorpresas y milagros.
Maria Villa
ILLES.CAT
Literary Platform online