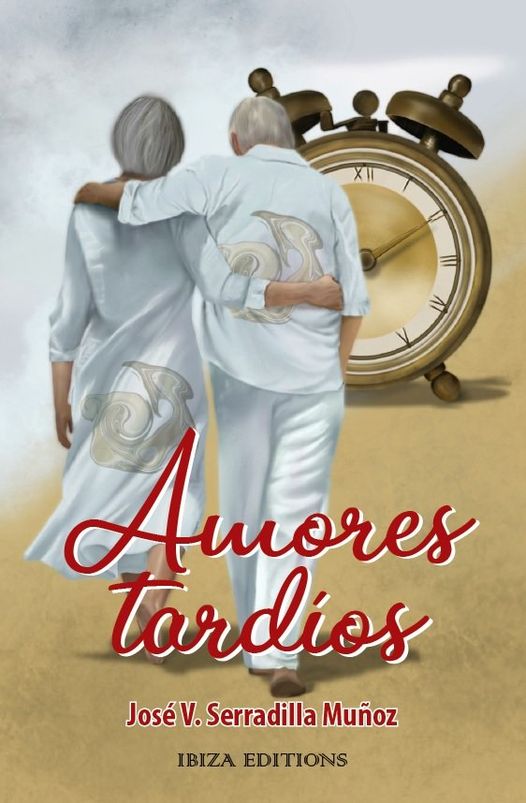 LATE LOVES AT THE YACHT CLUB
the novel late love (Ibiza editions, 2022), de José V. Serradilla, shows up on wednesday 21 September at 20:00 hours at the Ibiza Yacht Club with the presence of the author himself and the editor, Ramon Mayol in an act presented by the journalist Miguel González.
El escritor y periodista extremeño José V. Serradilla ha desarrollado su labor en Roma, Madrid e Ibiza, donde trabajo en Diario de Ibiza durante la década de los ochenta. En la actualidad reside en Extremadura donde continúa su actividad literaria. He has published more than fifty history books, specialty in Carlos V and his time, ethnography, historical novel and research treatises. En Ibiza Editions ha publicado también Villain, the madman of the port, asesino by Jean Jaurès (Paris, 1914 – Ibiza, 1936).
en late love, el autor ha echado mano de los recuerdos de toda una vida. La narración utiliza el estirón que el protagonista se da en la piel al afeitarse para desencadenar una cascada de memorias que le llevan desde la infancia hasta la actualidad. En ellos, el hilo conductor es el amor en todas sus versiones: el de los padres y el de los hijos, en la camaradería con los amigos, el sexual, el sentimental, el que se disfruta y el que se escapó. Serradilla tampoco se olvida de las relaciones homosexuales, a la vez que sabe dar a cada personaje las distintas perspectivas de madurez o inmadurez con las que edad les va haciendo ver el afecto.
Nos cuenta dos historias paralelas y distantes que se encuentran al filo del último tren de sus existencias, basadas en hechos reales, dentro del marco creativo, cuyo objetivo, aparte de entretener, intenta denunciar la situación crítica de los mayores en nuestra sociedad, superable gracias al amor que es la palanca que mueve el mundo.
El autor vuelve a la isla para la presentación del libro en un acto enmarcado en la agenda cultual del Club Náutico Ibiza: La mar de letras.
ILLES.CAT
Online literary platform
#novedadeditorial
#10it is necessary to make a previous registration through the email correu@documenta-bcn.com