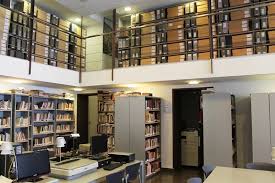 HISTORICAL ARCHIVE: NEW DONATIONS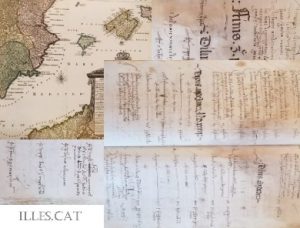 El Archivo Histórico de Eivissa ha recibido dos nuevas donaciones de documentación para enriquecer el Fondo Enric Fajarnés i Tur, Fajarnés provided by Enrique Ribas, and the Fund Isidor Macabich, given by Isidor Marí. Thus, He has celebrated the International Archives Day.
El Día Internacional de los Archivos se celebra desde el año 2008. El 9 de junio coincide con el aniversario de la fundación del Consejo Internacional de Archivos de la UNESCO que tuvo lugar en 1948. El 10 de noviembre de 2011 la UNESCO aprobó la Declaración Universal sobre los Archivos. Según esta declaración "Los archivos registran decisiones, acciones y memoria. Constituyen un patrimonio único e insustituible que se transmite de generación en generación".
Isidor Marí ha aportado documentación del canónigo y archivero Isidor Macabich, que ofrece nueva luz tanto sobre su dimensión personal, como su talento para el dibujo con muestras inéditas de algunas de sus obras, así como dinamizador de la cultura ibicenca en su juventud. Incluye documentación variada: Photographs, documentos personales y familiares, dibujos, Correspondence, manuscritos de obritas de teatro y poesía, el semanario El Sábado, entre otros. Isidor Marí se encuentra en estos momentos escribiendo la biografía de Isidor Macabich. Una parte de esta biografía ya la ha avanzado con la publicación de la revista Eivissa donde ha publicado los artículos correspondientes a las etapas de los primeros años y de juventud de Macabich.
Esta nueva documentación aportada por Marí sobre Isidor Macabich, una figura "capital de la historiografía de Eivissa y Formentera", en palabras de los responsables del Archivo que permite ir más allá de su carácter más conocido y descubrir otros aspectos de su vida.
Enrique Fajarnés Ribas, Meanwhile, ha donado un conjunto de 90 documentos de Enrique Fajarnés i Tur, entre los que se encuentran borradores, notas y los originales de un trabajo titulado 'Los esclavos en la isla desde el siglo XIII al XVIII', que permanece inédito y que había redactado para una ponencia. Después de la clasificación y ordenación de esta documentación por parte del Archivo, se está trabajando con la publicación y edición de este trabajo. Antoni Ferrer Abárzuza ha sido el encargado de hacer el comentario y edición de este opúsculo inacabado e inédito sobre los esclavos.
La donación incluye correspondencia personal y otros materiales que dan una idea del dinamismo de Macabich, como los textos de pequeñas obras de teatro para el Grupo de Acción Social del que formó parte en su juventud.
ILLES.CAT
Literary Platform online