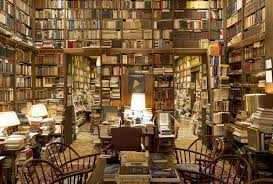 INTERNATIONAL DAY OF THE LIBRARY IN IBIZA
La Biblioteca Municipal de Ibiza celebra esta semana el Día Internacional de la Biblioteca con la X edición del Mercadillo del libro solidario y diferentes actividades culturales, as book, exhibitions stories and children's activities.
En el mercadillo que se ha instalado a la entrada de Can Ventosa, y que estará abierto hasta el día 26 de octubre en horario de 10:00 A 20:00 horas, hay libros y audiovisuales de segunda mano a cambio de un donativo mínimo de 1,50 euros. La organización del Mercadillo del libro solidario tiene lugar alrededor del 24 October, día que se celebra el Día de la Biblioteca, una fecha que se aprovecha para poner en valor las bibliotecas, reconocer su labor, sus servicios y sus recursos.
Esta fecha se celebra desde el año 1997, en que cada 24 de octubre se conmemora el Día Internacional de las Bibliotecas. La propuesta surge en recuerdo a la destrucción de la Biblioteca de Sarajevo, Vijecnica, bombardeada la noche del 24 Al 25 August 1992 por las fuerzas serbobosnias durante la guerra de los Balcanes.
La iniciativa, promovida por la Asociación Española de Amigos del Libro Infantil y Juvenil, nació para trasladar a la opinión pública la importancia de la biblioteca como lugar de encuentro de los lectores de todas las edades con la cultura, y como un instrumento de mejora de la formación y la convivencia humanas.
So, durante toda la semana la Biblioteca Municipal de Ibiza dará protagonismo a los Cuentos para ir a dormir y soñar, con una ambientación y selección de libros y cuentos infantiles de esta temática. On Friday 26 October at 19:00 horas tendrá lugar, un taller donde los niños podrán confeccionarse su atrapa sueños.
El lunes 22 October at 19:30 horas, presents Salam al catalán o la lengua catalana a la comunidad árabe-hablante de las Islas Baleares, organizada por la Plataforma per la llengua de las Islas Baleares con el apoyo de la Conllería de Cultura del Govern.
el jueves 25 October at 20:00 horas, se presenta el libro de Sandra Monsálvez Griñan, titulado Camino a tu libertad.
On Friday 26 a las 19:30 horas es el turno de la presentación de la novela de Manuel Santana, titulada La plagueta vermella. Una història de quinquis i outsiders, editada por Illa Edicions.
Ibiza editions
ILLES.CAT