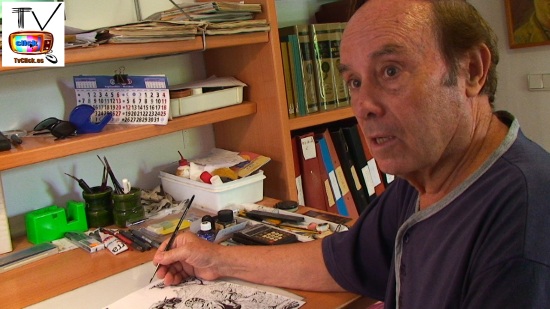 THE SKETCH JOAN ESCANDELL, writer month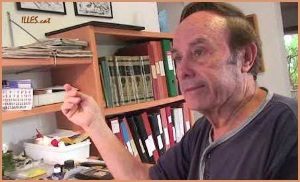 Can the Windy City Library (Ibiza) ha propuesto al dibujante de cómics Joan Escandell como escritor del mes de enero, tras 60 años de carrera.. Nacido en sa Penya en el año 1937, Joan Escandell es uno de los dibujantes españoles des cómic con más proyección y reconocimiento internacional.
En la editorial Bruguera se consolidó profesionalmente y trabajó en series míticas como El Capitán Trueno O Jabato. También en series propias como Sargento Furia O Astromán. De igual forma, ilustró dieciséis volúmenes de las populares Joyas Literarias Juveniles, donde creó, entre otros, personajes como Davy Crockett, Ivanhoe O Robinson Crusoe.
En Francia, trabajó como embajador de la Editorial Bruguera con Antares, personaje de creación propia que sedujo a los franceses durante catorce años y que, como el mismo reconoce, es una de sus creaciones preferidas. Desde entonces trabajó para países como Italia, U.S, Iraq, Inglaterra, Alemania o Japón. Participó en clásicos de Disney como La Cenicienta, El Rey León O Pocahontas, among many others. En la época de los años 90 hizo He-Man, para Comicon, donde también desarrolló la sinopsis y los guiones de las historias.
Recientemente ha ilustrado el libro de Lluís Ferrer Ferrer, Dark days (Apache Libros, 2018), así como el cómic en catalán, con guión del mismo autor, Història d'Eivissa i Formentera (Apache Libros, 2018).
ILLES.CAT
Literary Platform online