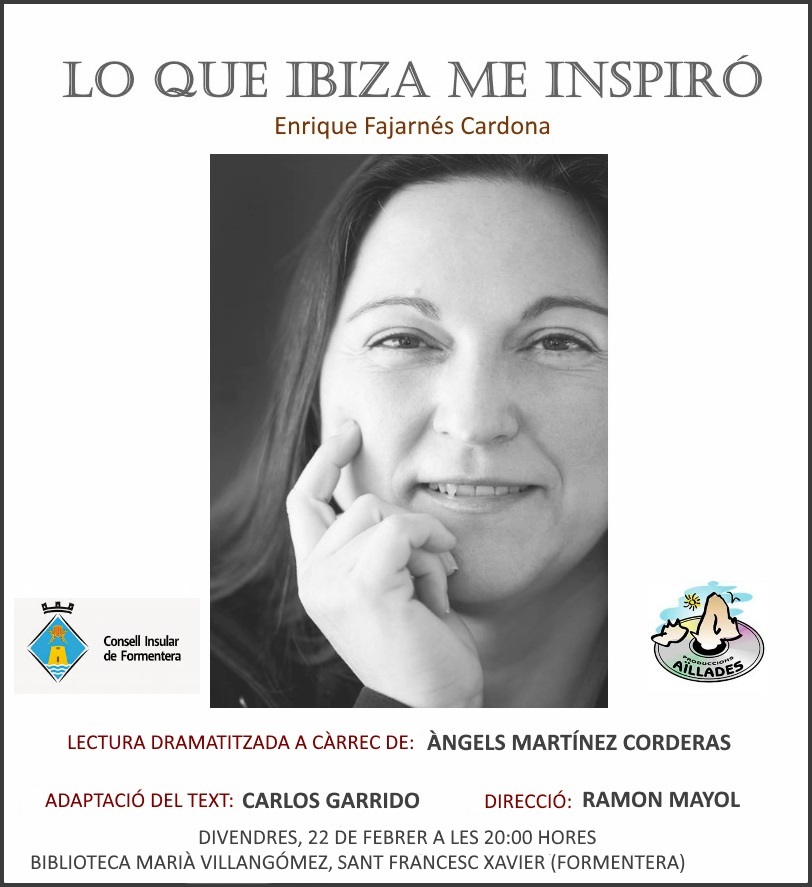 FORMENTERA HOSTS A Fajarnes CARDONA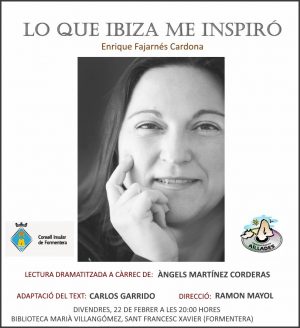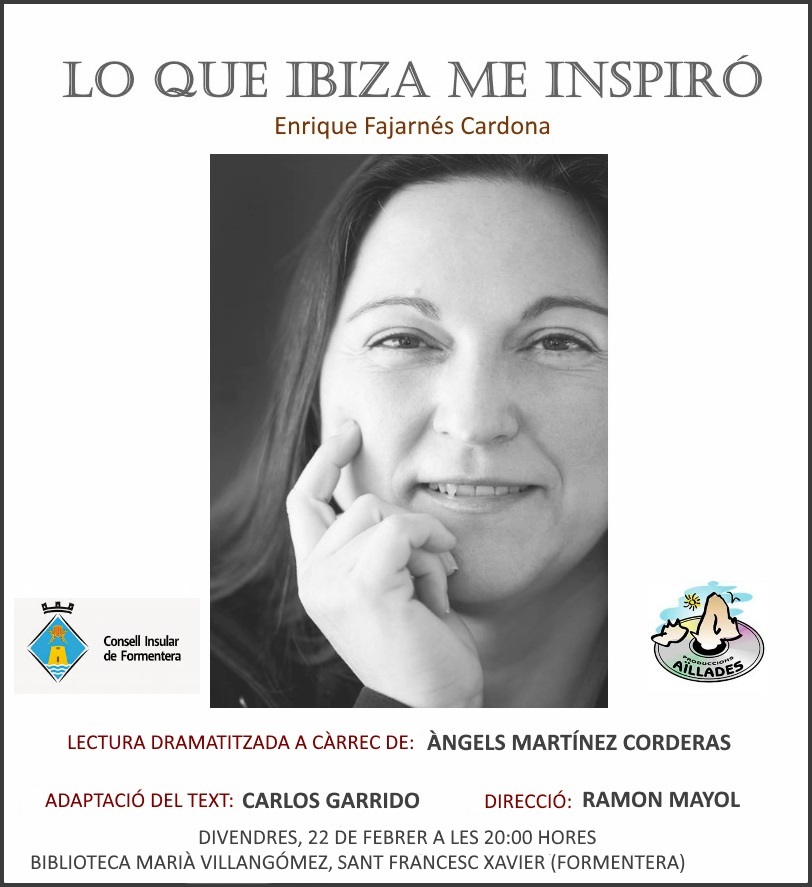 Produccions Aïllades lleva hasta Formentera la lectura dramatizada "Lo que Ibiza me inspiró" based on the work of Enrique Fajarnés Cardona. Protagonizada ahora por la actriz Angel Martinez Corderas. Friday is represented, 22 Feb Marià Library in San Francisco in the 20.00 horas.
enmarcado en la serie The monologues of History, "Lo que Ibiza me inspiró" representa al escritor Enrique Fajarnés en su casa de Dalt Vila, reflexionando y reviviendo los episodios de su vida. Desde los recuerdos frívolos de las fiestas y los personajes jocosos, a sus conocidos y amigos, y terminando por los amargos años de la guerra civil.
La producción está dirigida por Ramón Mayol y el texto es una adaptación de Carlos Garrido. Presenta la figura de Enrique Fajarnés Cardona, uno de los mejores escritores ibicencos contemporáneos. Es una buena introducción a su figura y a su obra. ya que en muchos casos escribe en primera persona y permite así reconstruir su personaje.
Es una excelente evocación de la Ibiza de principios del siglo XX. El cambio social ha sido tan grande que mucha gente joven se asombrará al escuchar las historias de otro tiempo. y sobre todo la vida cotidiana en la Ibiza pre-turística. Esta evocación está hecha además con gran precisión y ternura.
Constituye un ejercicio literario de primer orden. Permite hacer didáctica sobre la forma de construir las frases, palabras poco empleadas, efectos de escritura, etc. En este sentido, es un texto con muchísimas posibilidades.
Claiming more feminine presence
Àngels Martínez now plays the writer Enrique Fajarnés, in a symbolic gesture of protest and. En la actual edición de los premios Oscar y en pasada edición de los premios Goya se ha puesto de manifiesto el predominio de personajes masculinos. Women have few roles and most are for young people under 35 years. According to a study by the Association of actors and performers (AISGE) and the Union of actors, only 38% Spanish characters of the film are women. Además, the presence is reduced when meeting the 35 years.
Producccions Aïllades
ILLES.CAT
Literary Platform online