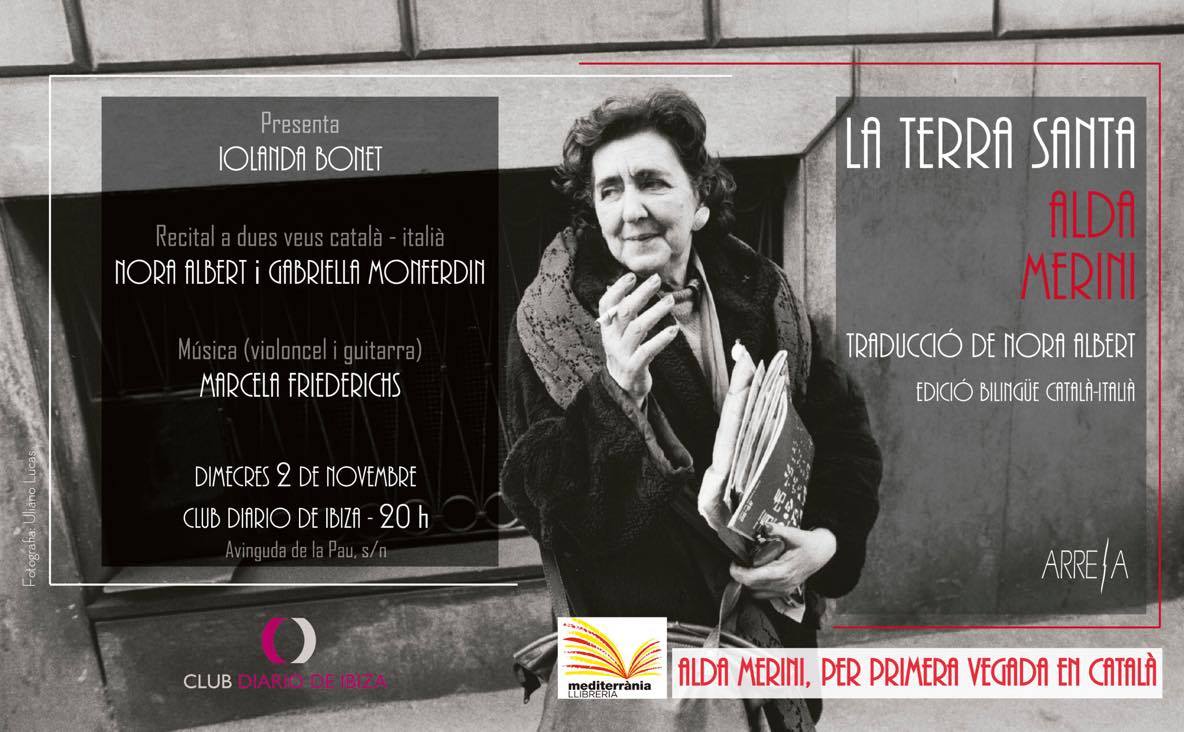 Holy terra
el miércoles, 2 October, a las 20.00 Iolanda Bonet hours writer presents in the Club Diario de Ibiza the poems of Alda Merini 'The Holy terra', which it has been translated by Nora Albert and published by the Menorcan publishing Arrela.
The event also will feature the cellist and Gabriela Marcela Friederichs Monferdin to read, Nora Albert with some excerpts from the book.

'The Holy terra', It is the poetic diary of a stay in a mental hospital in Milan. En la voz de Merini, madness is suffering, and some of the verses desolating shown pictures of human decrepitude. the author, Alda Merini (Milan, 1931-2009), It was a writer of a strange popularity for a poet, in those with long internamientos tempos in psychiatric and, even, temporadas de indigencia. Shortly translated so far.
But now, thanks to the good work of Nora Albert, we first read his poems in Catalan.
PRESENTATION LIBROE
TERRA SANTA
De ALDA MERINI
Translation Nora Albert
presents: Iolanda Bonet
Wednesday, 2 de noviembre de 2016
20.00 horas
Club Diario de Ibiza
Ibiza
Literary Platform online