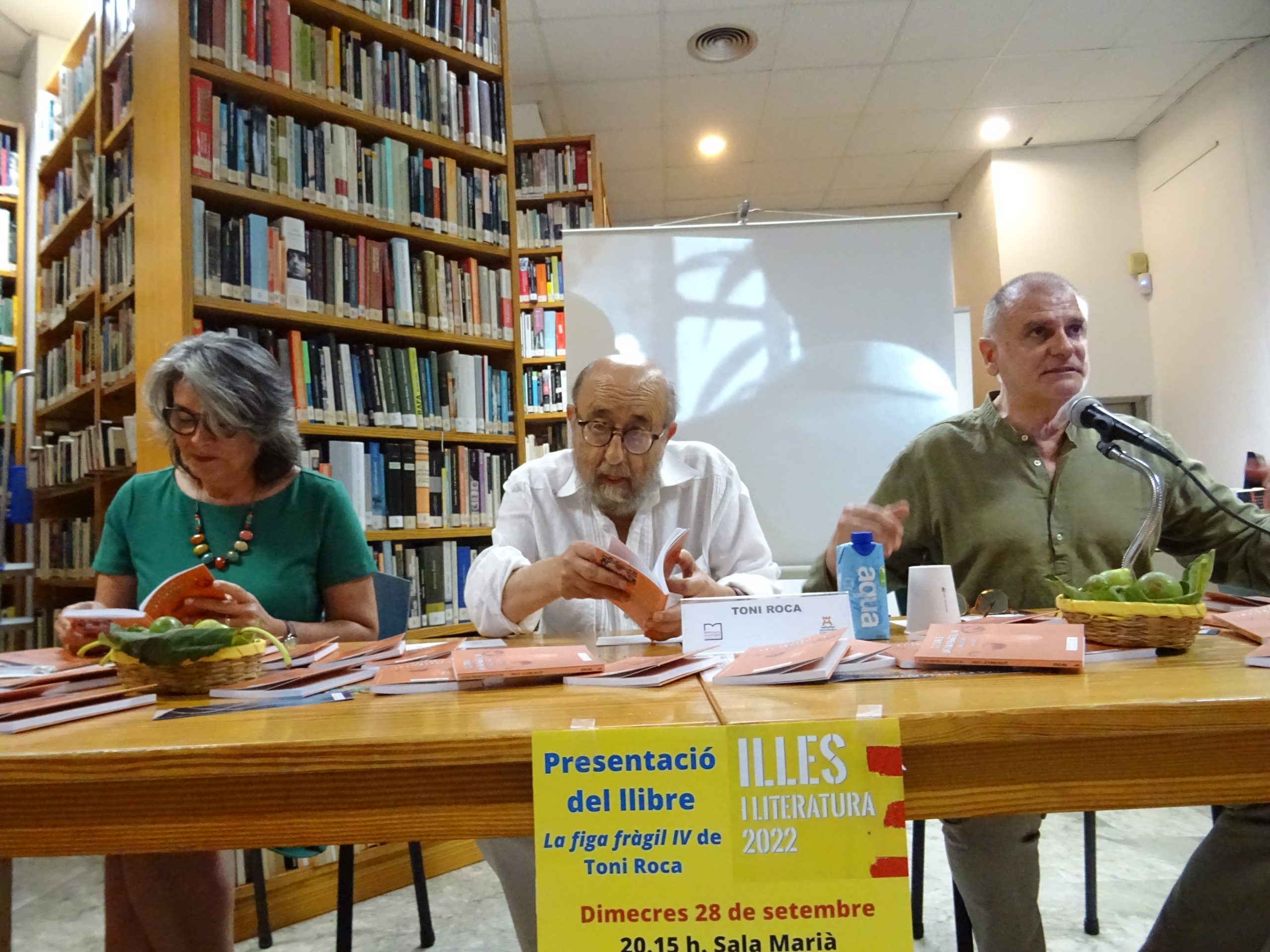 THE RETURN OF THE FRAGILE FIG'
The writer Toni Roca presented last Wednesday the fourth installment of his successful series of erotic poetry books 'La figa fragil', publicada dentro de la colección obscene. Thus, el acto de lanzamiento de 'Clitoris. The fragile fig IV. Conclusions' formó parte del ciclo 'Illes i literatura' organized by the Ibiza Town Hall with the cooperation of the Ibizan Studies Institute and the Ibiza Municipal Library, who hosted the event.
The author made reference in the event to the eroticism of Ibizan popular culture that is reflected both in his sayings and in his jokes. On the other hand, señaló la represión de la sensualidad y puso como ejemplo la censura que, según comentó, el régimen franquista ejerció sobre la primera versión de la canción 'La vida sigue igual', de Julio Iglesias.
El editor Ramon Mayol recordó que no había planeado publicar más partes tras el lanzamiento del primer libro de 'Fig fragile'. Nevertheless, expresó su alegría por continuar trabajando en la saga e indicó que es tan reconocida que debía figurar en las celebraciones del décimo aniversario de Edicions Aïllades.
La filóloga Marga Torres también intervino para resaltar las raíces de la carrera literaria de Roca, que se encuentran en la contracultura ibicenca de los años 60. By last, mostró que la opresión cultural sobre el erotismo ha conseguido que se le haga referencia con simbología de todo tipo. Por lo que comentó que la sexualidad es muy atractiva para el arte.
Entre los personajes del Ayuntamiento de Ibiza que estuvieron presentes en el evento se encontraban el concejal de cultura, Pep Tur; la archivera y bibliotecaria, Fanny Tur y el ex conseller de cultura, Joan Marí Botja. Debido a la extensa trayectoria literaria de Roca, también acudieron algunos escritores reconocidos como Vicent Marí Botja, Bernat Joan, Bartomeu Ribes y Iolanda Bonet.
his unwavering faith in God and the numerous trips that brought him into contact with diverse cultures and to settle in Santa Eulària
ILLES.CAT
Online literary platform